Recognizing the need to constantly renew one's physical, mental and spiritual resources, Jennifer H.G. Connelly designs and leads retreat getaways and virtual experiences that energize professionals and help them find new approaches to leading their lives with ease, reconnecting to their true self, and getting unstuck from the challenges they face in their careers and personal lives.
Bringing together such diverse strands as behavioral science, meditative philosophy, insights from Ayurveda and yoga systems, and the inspiration of the natural world, Jennifer creates immersive experiences in settings that promote holistic personal wellness and self care.
As the Founder and CEO of Triple W Forum, she leads an annual mountaintop retreat focusing on work life integration for professionals at all ages and stages of their careers. Additionally, Jennifer hosts virtual (via Zoom), day-long retreat experiences. She is available to partner with your organization to develop a retreat program tailored for your unique audience.
Watch this video to see Jennifer speak about what integration means to her, how she's seen it transform her students, and how the wisdom of nature completes the experience of the Triple W Forum Work Life Integration Retreat. The retreat was also featured in the Leadership issue of Yoga Journal.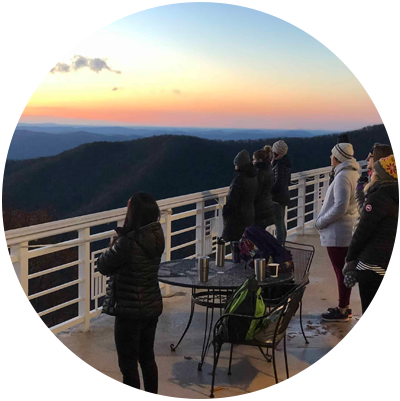 To get details on the virtual or in-person Work Life Integration Retreats or begin planning your custom retreat with Jennifer, contact Jennifer today.
Contact