Whether you need a guide, a guru, or just a trusted friend in your corner, Jennifer H.G. Connelly can help you discover the in-depth insights you need to realize your personal and professional goals.
She draws on her own coaching and mindfulness training along with her breadth of professional experience to provide a reliable sounding board to help you identify the next actions you need to take to make your aspirations a reality.
Jennifer's leadership coaching can serve as a natural outgrowth of your Birkman assessment, or she will work with you to develop an individualized plan that takes into account your available time and budget.
With training from Newfield Network and Tiara International, she offers coaching services that support your area of focus. Individuals come to Jennifer for leadership development, career strategy and resume assistance, ontological coaching, managing through a life transition, enhancing relationship and team effectiveness, stress management, and goal setting.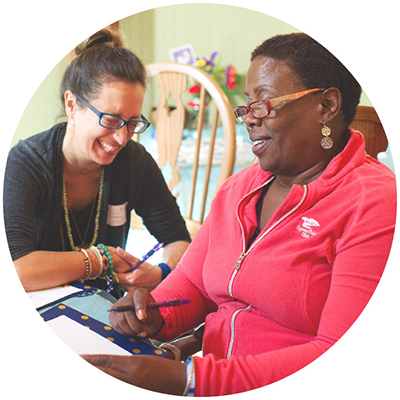 To create a coaching plan that aligns with your personal goals, contact Jennifer and set up a call, video session or in-person meeting.
Contact